Weber Residence
LOCATION. Ames, Iowa
CONCEPT. This design is intended to offer low-maintenance front and back yard garden to compliment the ranch home's prairie style architecture and setting. Like Iowa prairies, both gardens highlight warm season grass and forb-centric compositions, while offering the outdoor living comforts that reflect the family's style.
Front yard
The front yard of the Weber Residence is planted in a perennial drift arrangement, with a large shrub border that separates the planting bed from the restored prairie areas. More structured and formal in appearance than a matrix planting, this style is better suited for added curb appeal at the front-of-house.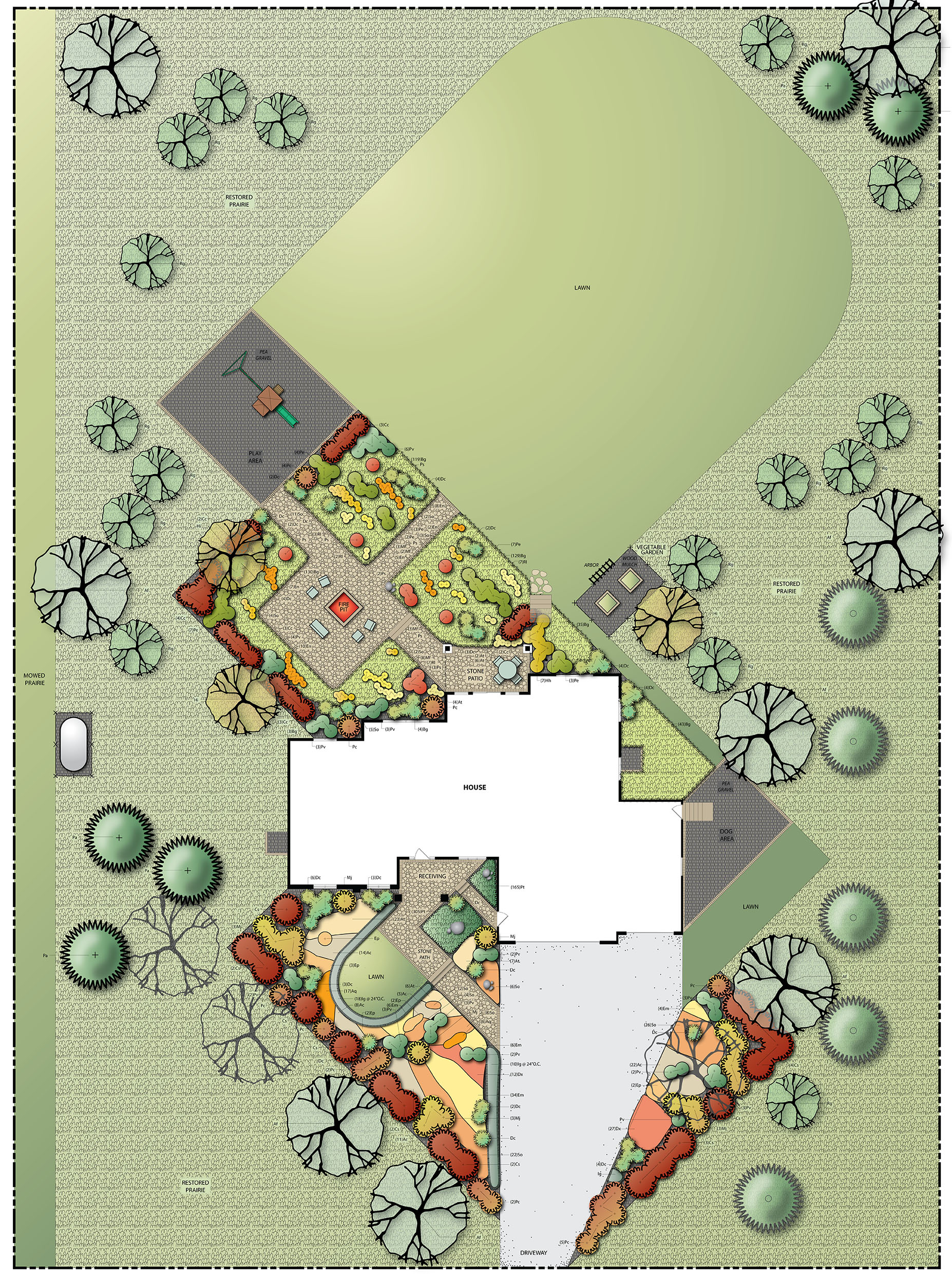 Masterplan
This large property is located in a suburban development outside of Ames, Iowa. A restored prairie was proposed around all areas peripheral to the house, which effectively screens a large propane tank on the west side of the property, and provides a seamless transition between the property line and surrounding undeveloped plots.
Backyard
The backyard employs the use of a more informal, matrix-style planting, reminiscent of the adjacent restored prairie. The matrix is made up of Betoula graiclis 'Blonde Ambition', a warm season grass, which provides year-round interest with its fine texture, beautiful seedheads, and winter inflorescence. This serves a similar function to increase the biomass in the soil, improve soil moisture, and inhibit the growth of invasive weeds.